Take a tour of the newly-designed website for Express Care Auto Center!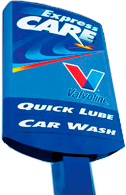 Express Care Auto Center in North Mankato, MN, is proud to offer their customers quality automotive repairs, light truck repairs, brakes, oil changes, and more, at budget-friendly prices! Their full-service auto shop specializes in bumper-to-bumper car care while maintaining the personal touch of a family owned business.
North Mankato, MN (Express Care Auto Center) Sep. 2012
Express Care Auto Center located in North Mankato, MN, is pleased to launch their newly-designed website with its ever-changing interactive pages. With just a simple key-stroke, vehicle owners can find a mechanic, read informational car care tips, print specials coupons, and receive answers about perplexing car problems. The vehicle maintenance tips published on this website will alert vehicle owners of the early signs of auto repair problems to watch out for, plus recommend possible solutions for auto repair services that may be required. In addition, customers can receive a monthly e-Newsletter for current and progressive advancements in the auto repair industry.
READ MORE